Magento Ecommerce
Versatile, Quick, Efficient
Magento is one of the most versatile ecommerce platforms around and can be optimised for SEO and Pay Per Click purposes. If you are looking to introduce ecommerce to your website, or would like to develop your existing offering, we have the best Magento developers in-house. Magento is built on open source technology which makes it ideal for a Magento developer to provide online merchants with a flexible shopping cart system. As a Magento development company we can control the look, functionality and content of an online store, while offering marketing, SEO and catalog-management tools.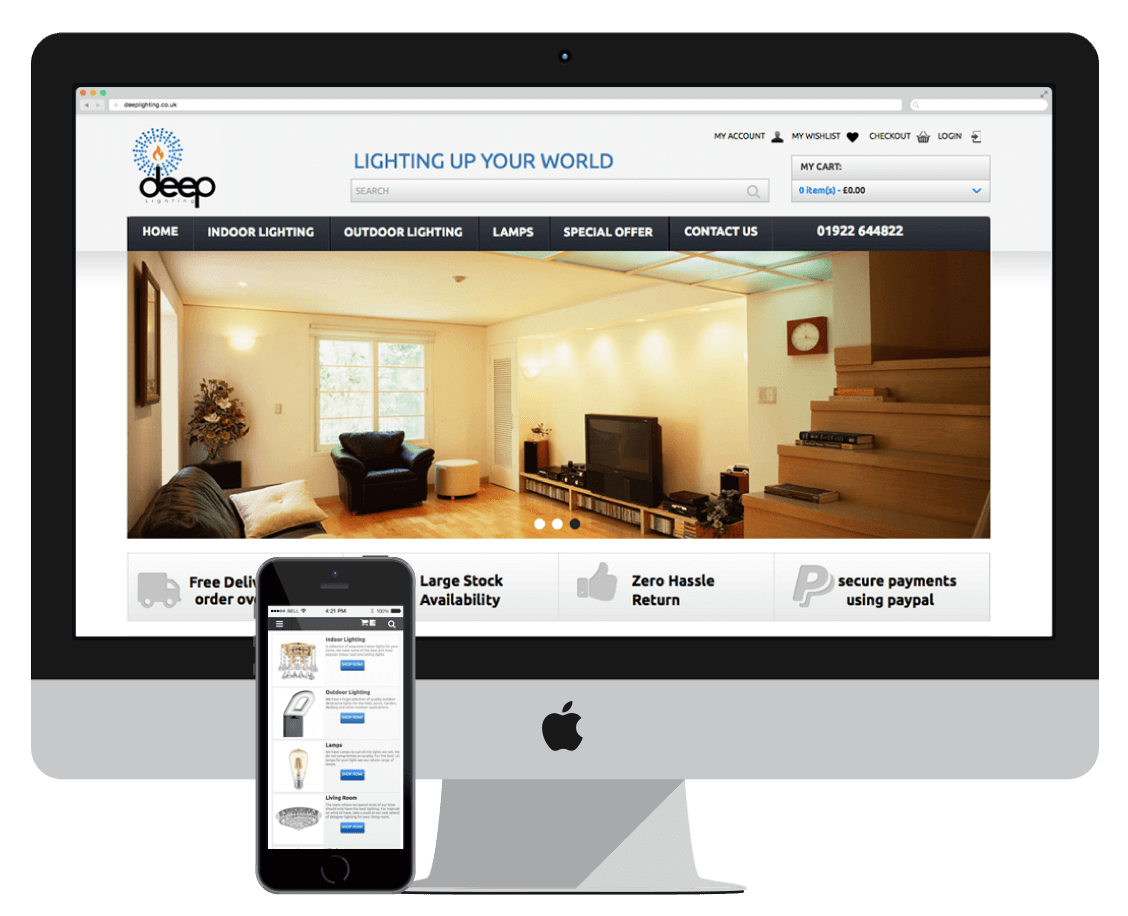 Our Clients Say...
David has significantly increased internet traffic to my website. More traffic = more sales!! If you want a team of professionals who work relentlessly in pursuit of your business interests, then you need to work with David and the team. You won't be disappointed! I have just finished work after ANOTHER very long day. The phone does not stop ringing!
Paul Fisher, Director, Rio Driving School Ltd
Platforms And Frameworks We Use...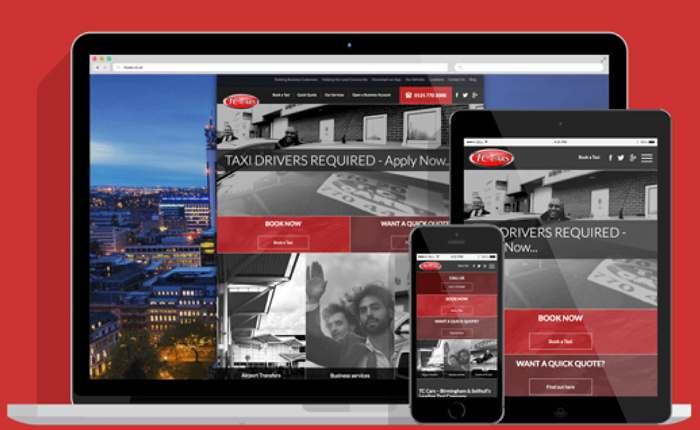 John Banks Big & Tall Menswear
John Banks Big & Tall Menswear is a specialist clothing retailer in Birmingham. They wanted to captialise on the potential of online retail and approached Online Marketing for help. We implemented a five-step plan to transform their online fortunes and the results have been amazing. In the first 18 months the website's revenue was in excess of £1,000,000, with SEO responsible for over 75% of internet sales. Combined PPC and email marketing campaigns were also responsible for £200,000 of internet sales. If you would like to know how we managed this, request our case study now.
Why OMS?
Online Marketing Surgery can help your business grow by designing bespoke websites that get results, developing intelligent software systems that put you above your competitors and implementing targeted marketing campaigns.
We are committed to getting you results
We immerse ourselves in your business
We boast specialised knowledge and experience
We can create whatever you desire
All work is produced in-house and not outsourced
Trusted By Brands Since 2009
Why Choose Magento?
Online Marketing Surgery is a leading Magento web agency and we know a great design will distinguish your brand from the competition. Our Magento developers will help your ecommerce site increase revenue with a high-converting polished website.
Mammoth brands like Nike, Ford, Coca-Cola and Samsung have all benefited from using Magento ecommerce and we have the best Magento developers in-house to help you achieve your goals.
We can create custom themes, develop templates and introduce state-of-the-art ecommerce stores that will result in high search rankings, thus bringing in more traffic.
As a Magento development company we can optimise your ecommerce site for added durability and efficiency. Our developers are passionate about building secure, scalable and functional Magento websites, along with the necessary plug-ins and extensions.
Magento Marketing Services
Our Magento marketing services will help your business increase its success in a competitive market. Our Magento web agency can create online lead-generating marketing campaigns that will increase the rate of growth of your business, through targeted campaigns.
We can integrate third party Magento applications with custom modules and shopping cart development and provide expert support, training and consultancy.
We research the market for consumer trends and are experts in SEO and PPC. Our Magento website audit will help to show you the marketing and optimisation opportunities that you should capitalise on.
If your business wants to take advantage of the fastest growing ecommerce platform in the world, then call OMS today on 01543 899617.